IPC Healthcare Services
IPC Healthcare's services satisfy the different healthcare and business needs of business owners. Start-up services include healthcare business plan preparation, marketing plan preparation, project funding, financing search and procurement. Ongoing services include business plan updates, marketing plan updates, search and procurement of additional rounds of financing, management development, organizational development, IT consulting services, e-commerce consulting services, operational due diligence for operational excellence & optimal profitability, and human resources consultation.

At IPC Healthcare, we allow our clients the flexibility of custom developed strategies. We work with clients in any way they prefer, be it on-site, remotely, or a combination of both. We approach all our projects with a dynamic team passionate to assist the client in all areas of the business simultaneously, which allows for mutual involvement in the process that consequently creates client-firm synchronization and interconnecting all functional areas of the business.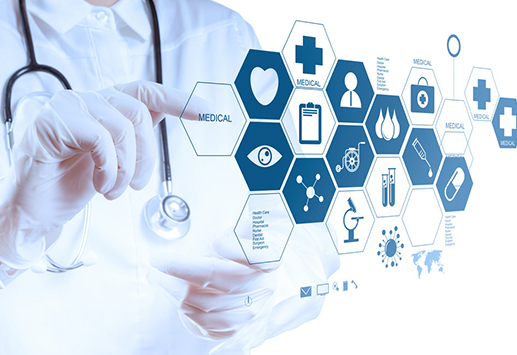 IPC Healthcare
Customized Services
Strategic Planning.
Feasibility Studies.
Project Financing Through Third Parties (up to 80% for private & 100% for public projects).
Operations Improvement.
Master Planning.
Functional and Space Programming.
Biomedical Equipment life cycle management, planning, commissioning, procurement and leasing.
Schematic Design Support.
Application submissions, preliminary and final license approvals including mock audits.
3
Pre-Opening Planning and Commissioning
Staff Recruitment, Training & Integration.
Development of Operational Processes and Systems.
Preparation of Policies and Procedures.
Clinical, Safety and Emergency Simulations.
International Accreditation Planning.
4
Hospital Management & Operations
Hospital Operations through international hospital operators.
Staff Training, Motivational & Talent Retention programs.
Total Quality Management and International Accreditation.
Mentoring and Transitioning to a Local Management Team.
5
Staffing, Education and Training
Comprehensive staffing solutions from different countries across the world.
Nursing, Management and Allied Health Training.
Continuous Medical Education, Continuous Professional Development.
Affiliations with U.S. Universities & Hospital Operators.
6
Enterprise Risk Assessment, Governance & Compliance
Assess the principal risks of the organization and to ensure that these risks are being monitored and managed; recommend an annual budget for board approval and overviews the management of the organization's resources with the leadership support team within those budget guidelines according to local applicable laws and regulations.
Developing & supporting business & corporate compliance initiatives then assist in directing & managing policies, procedures, programs & practices to ensure compliant business operations, therefore developing a robust compliance infrastructure, framework & coupled with periodic auditing. Extensive experience in reforming & developing healthcare sector/systems, policies, standards & guidelines then audit these sectors to comply with international standards therefore being engaged with governments to develop healthcare sectors within the region.
Extensive experience in conducting ERM, risk assessment, gap analysis, due diligence, developing robust governance & compliance frameworks, reforming & developing hospitals, healthcare systems, quality policies, standards & guidelines then audit these sectors to comply with international standards & best practices therefore being engaged with governments to develop healthcare sectors within the region.
Regular use of the account policy matrix & other tools for value-based selling & transformed the mindset of organizations from selling/promoting products & services to offering perceivable value for targeted clients & patients.